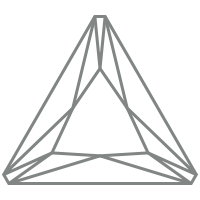 Repairs and Appraisals
Jewelry Repairs
Your most cherished possessions will be cared for by a bench jeweler with 30 years experience and the hands of a surgeon.
I provide a complete array of repair services including
Resize rings and re-tip prongs
Replace missing diamonds and gemstones of all sizes and shapes
Re-round ring shanks, repair broken claps, chains, earring posts, etc
Update older or inherited pieces into something new
Rhodium plate (turn yellow gold into white color)
Restring pearls
Buy old gold
All repairs are completed in Tucson and the average turn-around time is 7-10 business days.
All pieces will be professionally polished and cleaned prior to return.
As a leading Tucson jeweler, I've repaired hundreds of engagement rings, wedding bands and diamond and gemstone jewelry.  
Jewelry Appraisals
Over 75 area insurance agents representing every major insurance company routinely recommend me for insurance appraisals, repairs and replacements.  I have assisted  agents, adjusters and underwriters and have spoken to local insurance groups on jewelry-related topics.
A one page "re-valuation" is available when you have an old or out-dated appraisal, diamond certificate or original invoice.
A complete 12-15 page appraisal is required when you have little or no documentation.
Appraisal meetings are by appointment only and held in my Sabino Canyon office.
Turn-around time: 7-10 business days.
Sorting genuine from costume (usually after an inheritance) is always free.
Feel free to ask me any appraisal or jewelry-related question. I'm happy to help.