Engagement Rings
Over 2 million couples will get engaged this year. Most will start by googling "engagement ring" then wandering around a mall. Are you average or do you deserve better?
As a private jeweler in Tucson, I have the knowledge and experience to provide all of the services of a retail jewelry store without the overhead of an actual store, thus I offer exceptional value.
"Private Jeweler = expensive" is a common misconception. If you think this, you've got it backwards. My clients not only find their perfect diamond engagement ring, they acquire a larger or rarer diamond for the same budget. View this two minute video to learn how.
My business model is unique and most couples like it. Don't take my word for it. Read my dozens of testimonials to see what my bridal ring clients say about me.  My personal engagement ring story is why I became a private jeweler. My goal is to make it incredibly special for her and affordable for him. Thank you for allowing me to share in the celebration of the beginning of the rest of your lives together.
For Guys
Proposing marriage is one of the most important decisions of your life. It's big and often scary. And if that's not enough, it starts by having to make a high-value purchase of a diamond ring no man has experience acquiring. Been there, done that. For myself and with a new couple almost every week for years.
I'm different than a jewelry store in two ways. Jewelers stock diamond rings and push you to buy from their inventory, no matter what your girlfriend truly wants. I don't stock any engagement rings, bridal inventory or lose diamonds, so I'm not pushing any particular wedding ring on you. If you want something unique, a vintage design or triangle-cut diamond for example (two items no jewelry store would stock,) I'll hunt worldwide to find and present them to you. It doesn't matter to me what she wants because I don't have anything I need to sell. The second way I'm different than a jewelry store, you're really going to like, is how I sell diamonds and rings. Watch this two minute video for the complete story.
Now, let me tell you about your girlfriend: She loves you. She trusts you. She wants you to take care of her forever. She can't wait for you to propose to her. She truly wants to spend the rest of her life with you. Would you like to know what her biggest fear is right now? It's not about you, your future or your lives together. Her biggest fear is: receiving a diamond engagement ring she doesn't like. Believe me, women tell me this all of the time.
Is this you?: You want to surprise her, but how do you guarantee she'll love the diamond ring without her seeing it first? Even if she's shown you pictures or sent links, it still may not be perfect. I solve this problem, every time. I guarantee it. Meet me and I'll tell you how. (I can't post the secret here, in case she reads this page. And trust me, she reads every page.)
We're guys, we only care about two things: She loves the diamond ring and we can afford it. Period. I make that happen, regularly.
The plan is simple: We meet for a brief chat. No buying, no selling, no looking at jewelry, no BS. I'll explain my process. It's unique and geared toward you. Most guys like it, but you'll decide for yourself. You'll ask me questions and check-me-out. If you like me, we'll proceed on your timetable. If not, not. You will leave happy and relieved, I guarantee it. And the truth is, the sooner we meet, the happier you will be, even if it's months before you're ready to pop the question. Contact me to set-up a confidential chat, you'll be happy you did.
For Gals
It's all about you! What's important to you about this engagement ring? What are your tastes and priorities? What style and design do you want? What shape and size diamonds do you want? What color precious metal and perhaps gemstones do you want? What will make you happy, forever? I only care about what you want.
Let me tell you about your boyfriend. He loves you. He wants to take care of you and spend the rest of his life with you. He's excited, scared, nervous and thrilled all at the same time. And when it comes to your engagement ring, he's clueless (no matter what he says to you.) He's worried about the cost and making you happy. What he really needs is, a friend in the business.
Twenty years ago I was that boyfriend. I needed a friend in the business but never found one. Today I'm happily married with kids, a house and a business. I became a private jeweler because I don't want your boyfriend to make my mistakes. My goal, is to be his friend in the fine jewelry business.
So don't worry, your boyfriend and I can make it happen. I promise you we can. I already have, many, many times, over the years. For a peak at how, view this 2 minute video.
Gemstone and Diamond Engagement Ring and Wedding Band Designs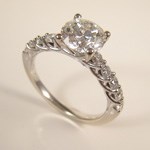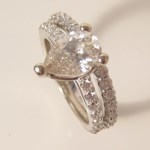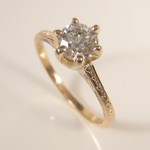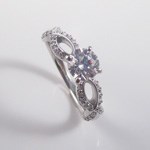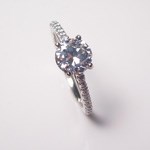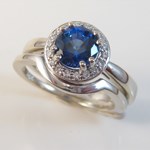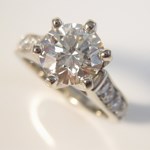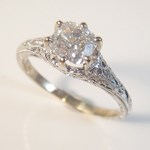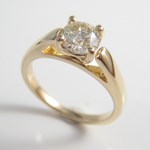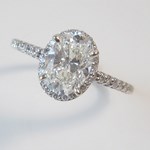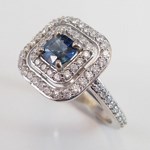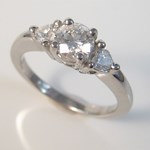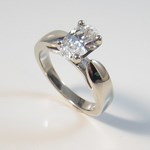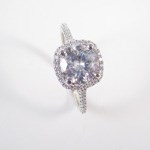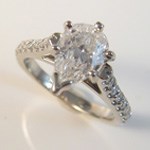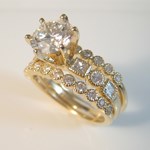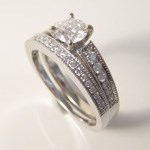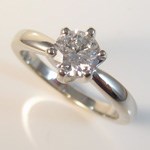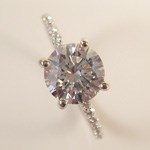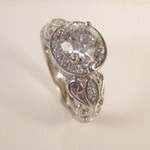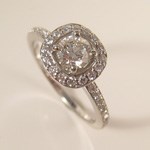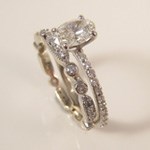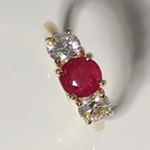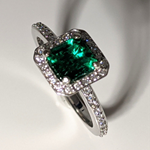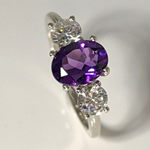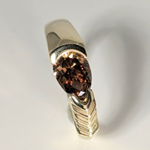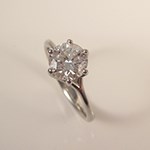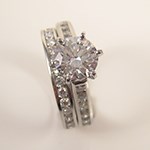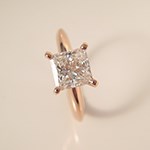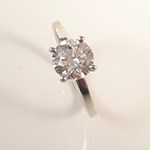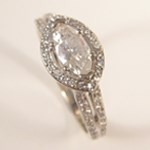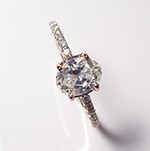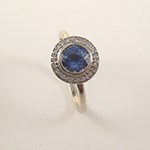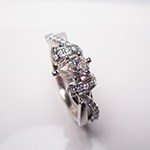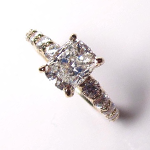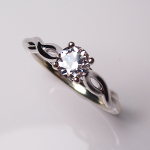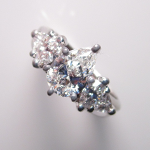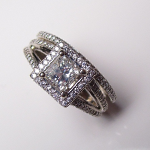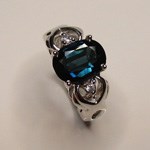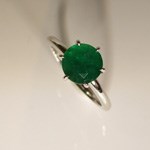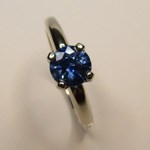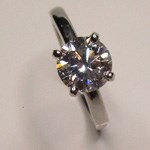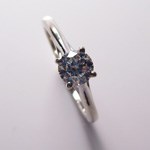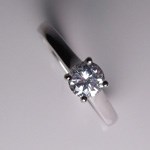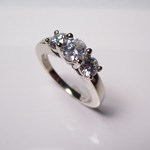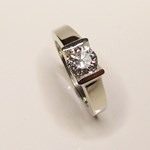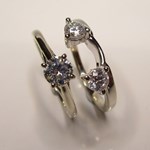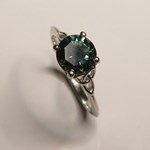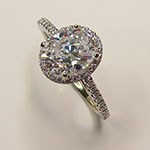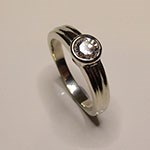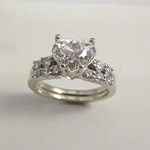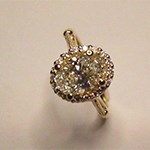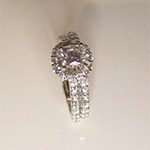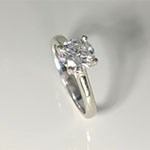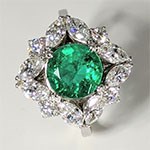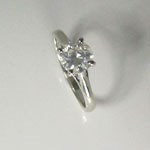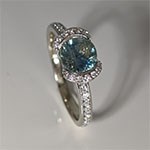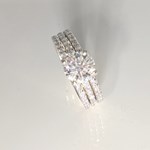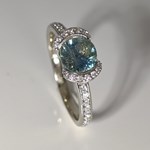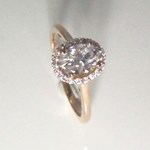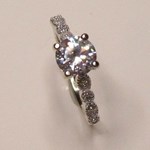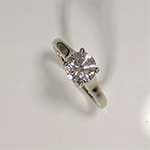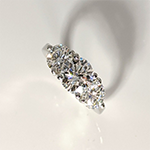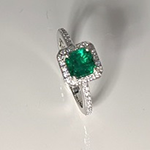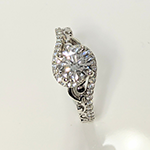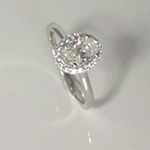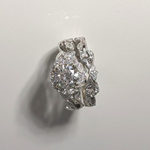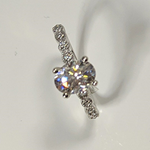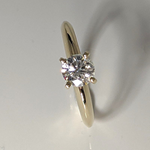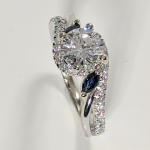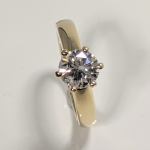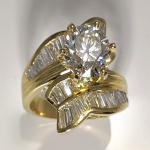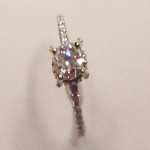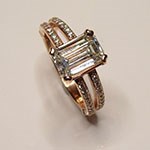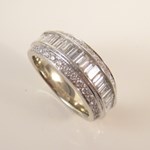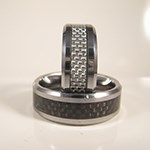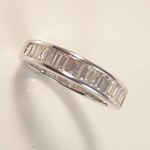 ---