Blog
25 Ways to Pop the Question
By Maury Kauffman
2/23/2023 at 11:28 AM
Having sold hundreds of diamond engagements rings in Tucson and nationwide, I'm considered Tucson's Top Engagement Ring Expert. To learn more, please read what my clients say about me on my Google Reviews.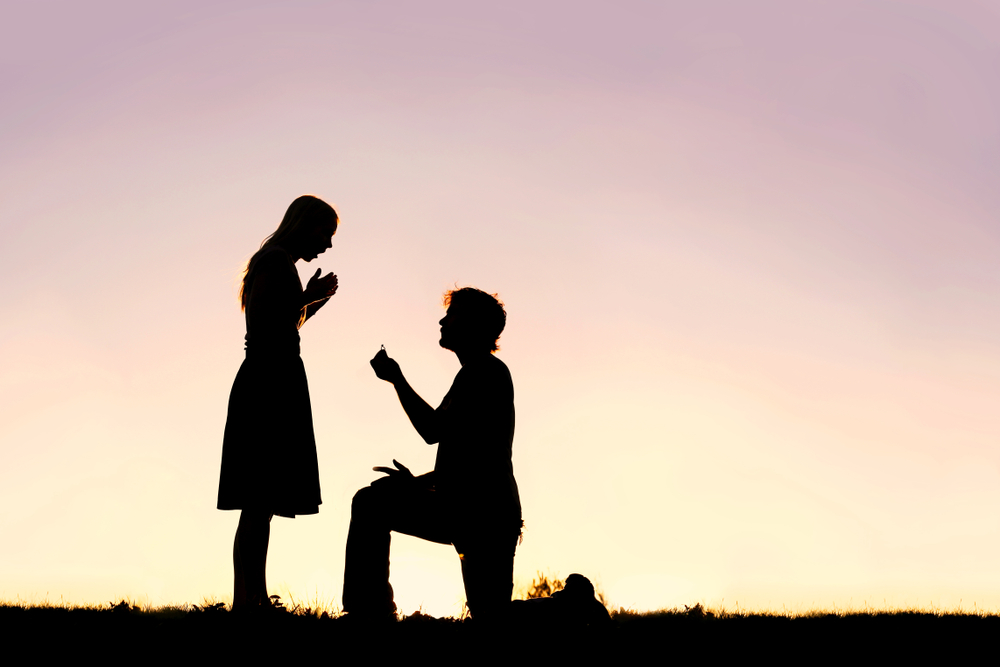 One of the best aspects of helping men chose their diamond engagement ring is talking about their girlfriend and how they want to propose marriage. Some men have a complete plan in mind while others haven't figured it all out yet. For those men and everyone, here are 25 different way to Pop The Question:
1) Plan a romantic dinner and pop the question over a candlelit meal.
2) Take her on a surprise trip and propose in a scenic location.
3) Write a love letter and include the proposal.
4) Organize a scavenger hunt leading up to the proposal.
5) Get down on one knee in a special place where you both have fond memories.
6) Plan a picnic in a romantic setting and propose during dessert.
7) Hire a professional photographer to capture the moment.
8) Propose while taking a hot air balloon ride.
9) Rent a private boat and propose while sailing on a serene lake.
10) Propose while stargazing in a secluded area.
11) Organize a flash mob dance with friends and family, then propose in front of everyone.
12) Rent a billboard with your proposal message.
13) Propose during a romantic walk on the beach.
14) Plan a surprise getaway to a romantic destination and propose on the trip.
15) Hire a sky writer to write out your proposal.
16) Propose during a concert or live performance.
17) Make a video proposal and play it for her at a special location.
18) Propose while on a scenic drive.
19) Propose during a romantic candlelit bath.
20) Plan a romantic spa day and propose after a couples massage.
21) Propose while skydiving or bungee jumping.
22) Propose while participating in a shared hobby or activity.
23) Propose during Thanksgiving dinner with your families surrounding you.
24) Propose Christmas morning with the ring wrapped as a gift.
25) Propose New Years Eve at the stroke of midnight.
If you're thinking about buying an engagement ring be sure to watch this two minute video "The Secret: Why Guys Buy Diamonds from MKPJ".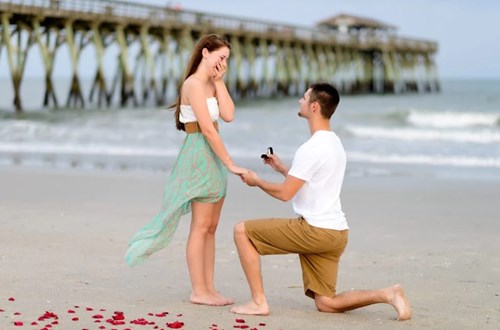 Finally, if you'd like to learn more or are ready to start, please schedule an appointment. There is never any buying or selling at the first meeting. All we do is chat. I'll introduce myself and explain how my business works and answer all of your questions. We'll then proceed however you like. Thanks and I do sincerely appreciate it.
Return to Blog List