Blog
Cartier: The world's most prestigious jewelry designer
By Maury Kauffman
1/2/2020 at 2:04 PM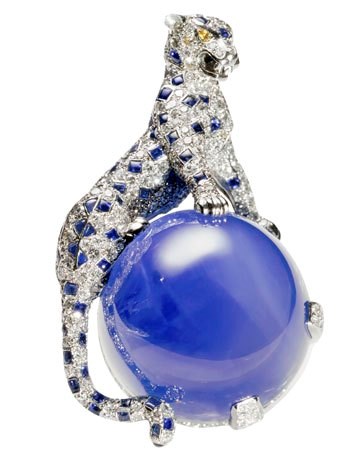 Having owned a fine jewelry store in Tucson for over a decade, I'm often asked about famous jewelry brands such as by Cartier, Van Cleef & Arpels and of course the most recognizable to American's Tiffany. No question is ever dumb and I'm happy to educate at my Foothills store. Many of these brands have a reputation based on a history of excellence, craftsmanship and invention. Here is the first in an occasional series on prestigious jewelry designers and manufacturers.
Cartier has been one of the most prestigious fine jewelry manufacturers in the world. Founded in 1847, when Louis-François Cartier took over the workshop of his master, Adolphe Picard, Cartier jewelry soon gained a superior reputation among the wealthy and the aristocracy of the time.
For example, Edward VII of Great Britain called the company "the jeweler of kings and the king of jewelers". For his coronation in 1902, he ordered 27 tiaras from Cartier. The courts of England, Russia, Greece, Spain, Portugal and Siam officially granted Cartier their royal patronage.
Cartier created the first "purpose-designed" watch, a wristwatch for pilots, in 1904. Until then wristwatches were worn only by women, while men wore pocket watches. But a pioneer aviator complained to Cartier of the difficulty and impracticality of pocket watches while flying. Cartier designed for him one of the first wristwatches for men, and Cartier wristwatches soon became a status symbol for the rich worldwide.
In 1949 the Duke and Duchess of Windsor purchased the famous Cartier panther brooch, which featured a 152-carat Kashmir sapphire. The eventual sale, in 1987, of the brooch and other jewelry owned by the Duchess of Winsor was a major publicity event and gave a huge boost to the company. The advance media coverage included histories of the major pieces, along with descriptions of signed pieces by Cartier and also Van Cleef & Arpels.
These and many other "firsts" and custom-designed pieces have gone into making the Cartier name highly regarded for innovation and craftsmanship—and display of wealth. It's been said that Louis-François Cartier built his reputation on knowing how to satisfy the most extravagant desires.
The Cartier family retained ownership of the firm for over 100 years until 1964. Today Cartier is a wholly owned subsidiary of the Richemont Group. Richemont owns several of the world's leading companies in the field of luxury goods, specializing in jewelry and watches but also including clothing, writing instruments and firearms. Cartier operates more than 200 stores in 125 countries. The unique pieces that built the Cartier reputation are now supplemented by more bread-and-butter designs at prices more people can afford.
Do you have a Cartier piece you would valued or want to sell? It would be my pleasure to assist you with it and diamond engagement ring or jewelry needs. You can call me or simply schedule an appointment. And yes, I do accept trade-ins and buy old gold I'm a Private Jeweler and Tucson's full service jewelry store.
Return to Blog List