Blog
How to Layer Chain
By Maury Kauffman
3/27/2023 at 2:27 PM
Did you know, I have owned the best jewelry store in Tucson for nearly two decades? Over the years I have been asked many questions. None of them are silly and I am happy to answer and educate. Buying fine jewelry can be a bit intimidating, I'm here to help. You can learn a great deal by reading my blogs, here. Today let's discuss how to layer necklaces and chains.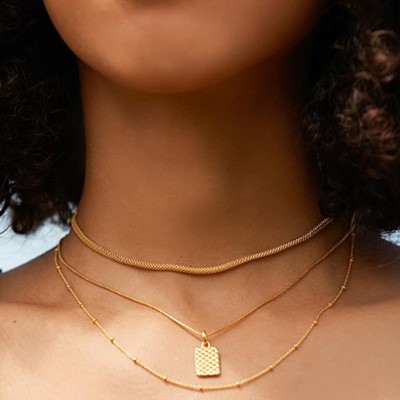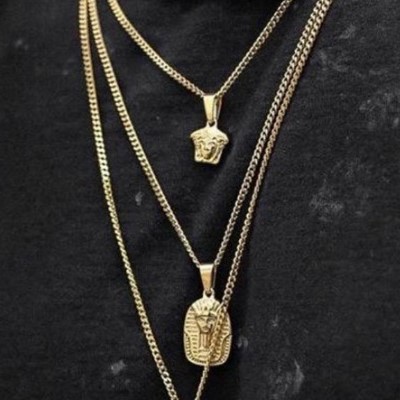 Layering chains and necklaces is a fun and easy way to accessorize your outfits and add some depth and texture to your look. Here are some tips on how to layer necklaces:
Start with a focal point: Choose one necklace that will be the centerpiece of your layered look. This could be a statement necklace, a pendant necklace, or something with an interesting design.
Mix and match lengths: Choose necklaces of varying lengths to create a layered effect. Start with the shortest necklace closest to your neck and work your way down. This will allow each necklace to stand out and avoid tangling.
Play with textures: Combine necklaces with different textures to add interest to your layered look. For example, mix a delicate chain with a chunky beaded necklace or a leather cord.
Consider metal tones: Mix and match necklaces in different metal tones, such as gold, silver, and rose gold. You can also combine different finishes, such as matte and shiny.
Don't be afraid to experiment: Layering necklaces is all about playing around with different combinations and seeing what works for you. Don't be afraid to try new things and see what looks best with your outfits.
Keep it balanced: When layering necklaces, it's important to keep the overall look balanced. Avoid layering too many bulky necklaces or too many delicate chains.
Have fun with it: Layering necklaces is all about having fun and expressing your personal style.
Stick to a theme: While you can mix different styles, it's important to stick to a theme or color scheme. This will make your layering look intentional and cohesive.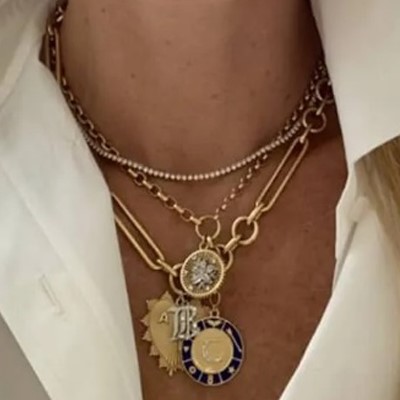 Having sold hundreds of necklaces and chain and diamond engagements rings in Tucson and nationwide, I'm certainly considered Tucson's best jewelry store. Please read what my clients say about me on my Google Reviews.
Now, if you'd like to learn more or are ready to start, please schedule an appointment. Thanks and I do sincerely appreciate it. 
Return to Blog List