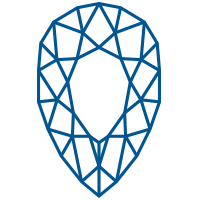 Jewelry Insurance
Get your insurance quote now
Check out BriteCo:
Our partner BriteCo, a unique jewelry insurance company, can help you protect your prized possessions.
Watch a quick video >
How It Works:
3 Easy Steps
Step 1
We create an appraisal
We use the BriteCo platform to create an appraisal. When it is finalized, the details of the appraisal are sent to BriteCo, and a copy of your completed appraisal is sent directly to you.
Step 2
BriteCo sends you a quote
Within moments, you'll receive an email or text message from BriteCo offering you insurance, based on the appraisal values we entered.
Step 3
You can purchase an insurance policy – instantly and easily
Once you click on the link from BriteCo, you'll answer five quick underwriting questions on your smartphone or computer, and then you'll see the exact price for the insurance. Simply enter your debit or credit card information to purchase your policy, and you'll be covered immediately.
See how BriteCo insurance gives you so much more:
Other Online Jewelry Insurance
Renters / Homeowners Insurance

Convenience

Instant Appraisal at Purchase

Instant Policy to Purchase

Coverage

Coverage Limits

125% of Appraisal Value
Appraisal Value
Capped as low as $1,000
Damage
Limited
Loss
Theft
Limited
Mysterious Disappearance
Limited Impact of Claims on
Homeowners Insurance
Gifts to Others at Separate Address
Zero Deductible*
Authenticated Digital Appraisal
Free Annual Insurance Value Updates
Preventive Maintenance**
*Not applicable for agreed value policies
**Covers prong retipping; broken, worn or bent prongs; broken earring posts; clasp replacement; restringing of broken or stretched pearl strands; and stone tightening

Get your insurance quote now
Insuring your purchase with BriteCo is faster, easier, and more affordable than ever before
Expert Appraisals. Instant Insurance.
Worldwide coverage for loss, theft, damage, or disappearance
Replacement coverage up to 125% of appraisal value
No deductibles, free maintenance
Application and approval in minutes on your phone
In the event of a claim, BriteCo will allow you to come back to us for repair or replacement