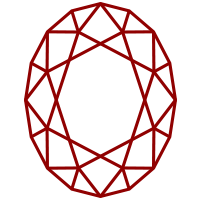 Tucson Private Jeweler
As a private jeweler in Tucson I have the knowledge and experience to provide all the services of a retail store without the overhead of an actual store, thus I offer exceptional value.
"Private Jeweler = expensive" is a common misconception. If you think this, you've got it backwards.
My clients are busy professionals who dislike the hassles of jewelry store shopping and desire a superior experience from an expert they trust.  In my office, I present about 100 designs from my collections. I specialize in fine diamond, ruby, emerald and sapphire jewelry, engagement and wedding rings, sourcing pieces worldwide. For clients not local to Tucson I ship jewelry nationwide and those living outside of Arizona, no sales tax is collected.
For the man requiring a special gift, I make it easy:
View 100 pieces of fine jewelry in privacy and comfort
Select your favorite piece or I'll offer suggestions based on her tastes, likes and style
All jewelry is boxed, gift wrapped and Hallmark cards are provided for your convenience
You'll have the perfect gift in about 30 minutes
Whether it's a diamond ring, an emerald necklace, a ruby bracelet or sapphire earrings, my goal is to help you keep her happy.
For the woman wanting for something special for herself, prepare to be amazed.
When women achieve an important goal or milestone, they often reward themselves with fine jewelry. It's their own private trophy, marking the occasion and secretly celebrating it every time they wear the piece. Assisting women to build their fine jewelry collection is an honor. Especially women who know what they want and don't need permission from anyone to acquire it.
View a stunning collection of fine jewelry, designs not available in Tucson jewelry stores or national chains
Pieces as unique and individual as you, guaranteed to turn heads and be noticed
Custom-made jewelry to your requirements
Ring resizing and re-tipping, complete jewelry repair and servicing
As a qualified Tucson jeweler, my goal is not to sell jewelry to you. I'd like to be your trusted friend in the jewelry business. Please allow me the chance to prove myself to you.
Get Started
Please check me out: read my dozens of client testimonials. View my dozens of Facebook 5 star reviews, LinkedIn recommendations, and Google Business page reviews all written by people just like you. Your worry and wait are over. Yes, I'll help make finding the special gift, simple and easy.
If you have any questions regarding jewelry or the services I provide, please see my Ask the Expert page or contact me to talk about it, you'll be happy you did.
Contact me