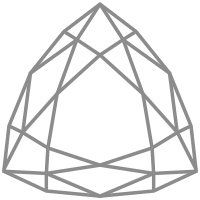 Tucson Jeweler
"Private Jeweler = expensive" is a common misconception. If you think this, you've got it backwards.
As a private jeweler in Tucson I have the knowledge and experience to provide all the services of a retail store without the overhead of an actual store, thus I offer exceptional value.
My clients are busy professionals who dislike the hassles of jewelry store shopping and desire a superior experience from an expert they trust.  In my office, I present about 100 designs from my collections. I specialize in fine diamond, ruby, emerald and sapphire jewelry, engagement and wedding rings, sourcing pieces worldwide. For clients not local to Tucson I ship jewelry nationwide and those living outside of Arizona, no sales tax is collected.
My Process
The process to acquire fine diamond and gemstone jewelry is straightforward while highly personalized.
We'll meet by appointment in my Sabino Canyon office.  After a brief introduction, I'll present my collections and custom designs.  You'll see about 100 pieces of diamond, ruby, emerald and sapphire rings, pendants, bracelets and earrings in both yellow and white gold.  Of course you can try-on anything and ask questions to help with your selection.
All prices are clearly marked. Unlike other Tucson jewelry stores, I run my business by what's known as "marked for value." That means my jewelry collections are priced significantly lower than retail value. (Some think: too low but I'll let you decide that for yourself.) When you see a piece you like, you can own it for the value on the tag. There are no negotiations ever. With this method you never have to worry about "whether or not you got a good deal" or that "someone else got a better deal than you." I promise you: no one will ever get a better deal than you because all of my clients pay the exact same fair value.
If this is a gift and you're unsure of the woman's particular taste or style, here is an example of my expertise. I'll ask several pointed questions about her, like: "What's her favorite magazine?" Because the woman who reads Town and Country has different tastes than woman who reads Vogue, or People. I'll then recommend several "safe" pieces at different values to help you choose your gift. I honestly want your gift to be perfect. I will not let you make a mistake even if that that means no sale takes place.  I'm happily at a time in my life where I'd rather make a friend than a sale.
Nearly every piece is my jewelry collection is available in both yellow and white gold and I often exchange gemstones for color. In other words, if you like a particular ruby ring but prefer it contain sapphire, I will switch the gems or remake the ring to your requirements.
Once a piece is selected, I'll box and gift wrap it and offer a selection of Hallmark cards for the occasion. My goal is, a busy man can have the perfect piece ready to gift in minutes. I will also point-out the matching pieces to the gift (for example, the earrings and ring that match the pendant) so next anniversary, birthday, Christmas or special occasion, you will already know I have the gift. You'll never have to worry about a gift again. While over time, I'll learn her exact tastes and style to ensure every surprise is a home run.
Finally, my written guarantee and warrantee covers all pieces.
Thanks and please feel free to ask me anything, other Tucson jewelers do all the time, Maury