Sell Your Gold & Diamonds
There are many Tucson jewelers and other businesses that advertise as the best place to sell your wedding ring, old gold and diamonds. Tucson jewelry stores, pawn shops, so-called "refineries" and even coin dealers post signs saying: "we buy gold Tucson" or "sell gold Tucson." It's confusing, I know that.
Simply, the best place to sell an engagement ring, bridal bands and other jewelry is to someone you trust. If you're unsure about who that may be, here are a few suggestions to help you find the right person:
- Ask your friends and relatives for recommendations both pro and con about their experiences.
- Visit the buyer's websites to check-them-out. Do they post over 100 client testimonials with full names, dates and locations of their clients? I do, so you can contact any of my clients you might know.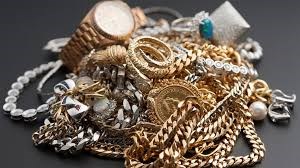 - Is the buyer A+ rated by the Better Business Bureau? I am.
- Does the buyer have dozens of 5-star reviews on Google Business, Facebook and LinkedIn? My clients appreciate my honesty and integrity and are happy to tell the world about their positive experiences selling their gold, diamonds and old jewelry to me.
- Is the buyer an expert, educated by a nationally recognized school? I have eight diplomas from the Gemological Institute of America and am only two classes shy of becoming a Graduate Gemologist.
- Does the buyer advertise a lot, especially on TV, radio or the newspaper? Have you ever wondered where they get the money to pay for all that expensive advertising? Perhaps they pay less, when buying gold and use the extra profit they make to pay for their advertising?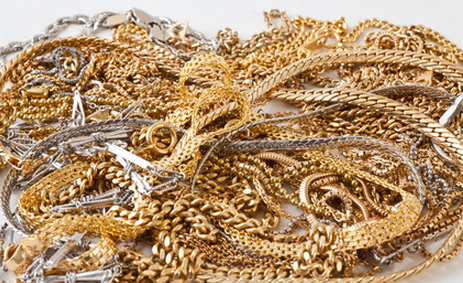 My clients tell me, over and over again that I offer them more money for their jewelry than anyone else. They are surprised and thrilled and they tell their friends. Often within a week or two of selling an old ring to me, a relative or friend will schedule an appointment to sell their unwanted gold. That's the way it works when you follow the Golden Rule and treat clients as you would expect to be treated yourself.
I buy gold, silver and platinum engagement rings, wedding bands, old or inherited jewelry, timepieces and watches, coins and currency, bullion and precious metal bars. I also buy all sorts of jewelry-related items you may not think have value including for example: sterling silver flatware and Native American sterling silver and turquoise jewelry and bolo ties.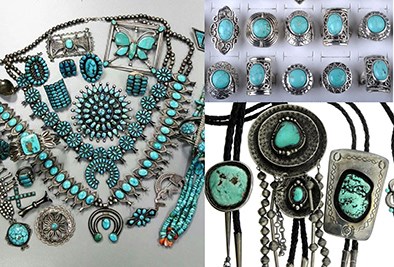 Finally, I offer a generous trade-in policy. If you have old or inherited gold, silver or platinum rings and jewelry I will accept them in trade for new or custom-designed pieces that reflect your taste and style.
I promise to make you a fair and reasonable offer, to treat you with respect and keep our transaction in the strictest of confidence. You have my word on it. So why not, schedule your appointment now.
There are many Tucson jewelers and
Please upload pictures of the pieces you would like to sell. I do not schedule appointments without first seeing pictures.
Please also send pictures or scans of any documentation you have: original receipts, appraisals, diamond lab reports, etc.
It does not matter how old they are. The more documents you send me, the higher I can value your jewelry.