Blog
My Many Customers
By Maury Kauffman
4/25/2022 at 9:23 AM
I am blessed to be a Tucson jeweler and Tucson jewelry store with many diverse clients who represent dozens of Tucson top organizations and companies.  Here's a brief list of just some of where my clients work.  You can read their testimonials about me here.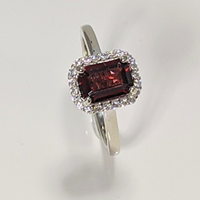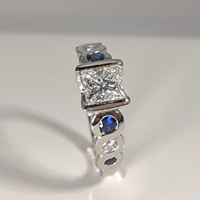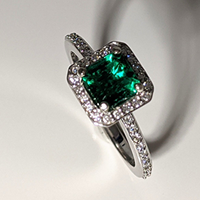 Raytheon Missile Systems employees working in their Air Power, Naval power, Hypersonic and Strategic divisions.
Davis-Monthan Air Force Base including pilots, navigators, military intelligence, military police, K9 unit,  mechanics and several officers from what is called "The Weather Shop." This is where weather conditions are monitored and forecast for a huge section of the world.
Jim Click Automotive Many Click employees and their families and have purchased my pieces, as well as senior management for use as incentive awards for top producing salesman.
University of Arizona Did you know, I am one of the largest suppliers of engagement rings and bridal jewelry to UofA employees?  I've helped couples from close to all of their schools and colleges.
Tucson Medical Center and Banner - University Medical Center employees and their families visit me constantly. I have assisted doctors, nurses, senior managers, case workers and many administrative and billing clerks.
Arizona Dental Association I sincerely appreciate the business I have received from over a dozen Tucson dentists and their staffs over the years.
Arizona Veterinary Medical Association Veterinarians divide themselves between small animals (dogs and cats and other pets) and large animals (horses and sheep, etc) and I've been fortunate to have both classifications as frequent clients.
Tucson Fire Department loves my diamond engagement rings and wedding bands that I have provided to more than one firefighter and his now happy bride.
Pima County Court Local judges and their clerks enjoy working with me and have acquired many custom designed gold jewelry from me. 
Arizona Bar Association partners and Associates from nearly a dozen of Tucson's top law firms trust me with their fine jewelry needs for themselves and their clients. As I have assisted with many estate issues and valuations.  
Small Business Owners: Plumbers, Electricians, HVAC Repairmen, Painters, Handymen, Landscapers, Mechanics and Restaurateurs are some of my most important and repeat customers. 
I sincerely appreciate all my client's trust in my knowledge and expertise and their ongoing and repeat business. To learn more about me, read about my pricing and process. Or to meet me in person, please schedule an appointment I'm Maury Kauffman, Your friend in the fine jewelry business.
Return to Blog List